MONDAY | Gun Club – 1st & 3rd Mondays (More…) Next meeting,  Monday 15th August, 7.30 to 9.30pm. 
TUESDAY | Gunslingers Re-enactment Group – weekly, 7.30 to 10.00pm.
THURSDAY | Some Specials – check below for updates.
FRIDAY | Club Night with Live Music – see Calendar below
SATURDAY | Club Night with Live Music – see Calendar below
SUNDAY | Some Specials – check Calendar below for updates.
________________________________________
CALENDAR
2022
AUGUST
Fri 5th | Carson City
Sat 6th| Texas Tornados
Fri 12th | Ellis County
Sat 13th| Deep River
Fri 19th|Rockin' Horse
Sat 20th | The Dimes
Fri 26th | Sierra Moon
Sat 27th | Texas Gun
SEPTEMBER
Thu 1st | Hannah Anders   Tkts £10, £5 to Opry members.   (See Specials below)
FRI 2nd | No Regrets
Sat 3rd | Deep River
Fri 9th| Stateline
Sat 10th|Carson City
Fri 16th | Stealaway
Sat 17th | Brian Hughes and The Lonesharks
Fri 23rd | Ellis County
Sat 24th | Goldust
Fri 30th | Roots 'n' Wings
OCTOBER
Sat 1st |Texas Tornados
Fri 7th | James 'n' Woods
Sat 8th| Duke Boys
Fri 14th| Stealaway
Sat 15th| Texas Gun
Fri 21st | Carson City
Sat 22nd | Blue Horizon
Fri 28th | Stillwater
Sat 29th|Brian Hughes & the Lonesharks
NOVEMBER
Fri 4th |Stateline
Sat 5th |Texas Gun
Fri 11th |Stealaway
Sat 12th |Apache Junction
Fri 18th |Trampas
Sat 19th |Cimarron
Fri 25th |Ellis County
Sat 26th |Gold Dust
DECEMBER
Fri 2nd | Stateline
Sat 3rd |Deep River
Fri 9th | No Regrets
Sat 10th |Sierra Moon
Fri 16th |Carson City
Sat 17th |The Dimes
Fri 23rd |Stealaway
Sat 24th | Christmas Eve -Club closed
Fri 30th | Club closed
Sat 31st | Hogmanay Party with Cimarron
FORTHCOMING EVENTS / SPECIALS
HANNAH ANDERS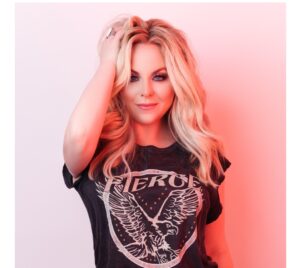 https://eanj.uk/shop/hannah-anders-glasgow-grand-ole-opry-1st-september-2022
Tickets for Hannah Anders show are £10 or £5 for Opry members available from Sharon at the Trading Post or online from above link Opry club members put in promo code FIFTY @ checkout to get tickets.
PRIVATE FUNCTIONS | The club is also available for Private Functions Sunday to Thursday… contact us for more details.
CHUCK WAGON | On the top level offering a large selection of hot & cold snacks and meals.
QUIZ | Have a go at our bi-monthly quiz to win free entry to the Club for 2 persons (More…)
____________________________________
Admission prices
Friday or Saturday club nights £5 for visitors | £4 for members |
£6 for members for two club nights (Fri and Sat) | Annual membership is only £7 |
Prices for Specials and Charity Events vary – details will be published below
Things to note:
– The club is strictly over 18's only
– Acts might change without prior notice. It is advisable to telephone on 0141 429 5396 before you travel if you are keen to see a particular band. Or check our  Facebook page for late updates.
or £5
i